Let me show you some of my favorite Tailgate Party Foods
Top 5 Tailgate Party Foods – Feed Football Fans In Style!
So, ya caught me. I'm a die hard Chicago Bears fan. I can't help it. Being born and raised in Chicago it's just in your genes. Who you are, what you do… Da Bears. Having some kickin' tailgate party foods, well that comes with the territory too I suppose. And warm jackets. You for sure need those. Jim McMahon lived in the same subdivision I did when he played for the team. His house was all decked out at Christmas time 'Bears style'. I bet airplanes flying over must have had an amazing view at night with that big orange C displayed proudly on top of his home. It was huge. Remember The Super Bowl Shuffle? Good stuff.  Ok, enough trippin' down memory lane. Let's talk about party foods!
If you're looking for good burgers to feed your football fans, this Bacon Ranch Slaw Burger is the way to go. I mean, come on. Just make sure you have napkins!
My Loaded Baked Potato Salad, now that's always one of our must have party foods. Because? BACON! And, it's super easy to make ahead of time. It's also really portable for taking to your tailgate party!
These Spicy Bourbon BBQ Drummies could not be more perfect when it comes to party foods! Pick 'em up, eat 'em with your hands, dig right in! And, your football fans will totally think you've got game! (see what I did there?) 😉
These Cheesy Sausage Cups are always a fan favorite! Seriously, you can't eat just one! They take very little time to make and go super quick! Make lots!
We can't forget those with a sweet tooth now can we? Boozy Apple Pie Bites are the perfect finger party food to keep them smiling as they cheer!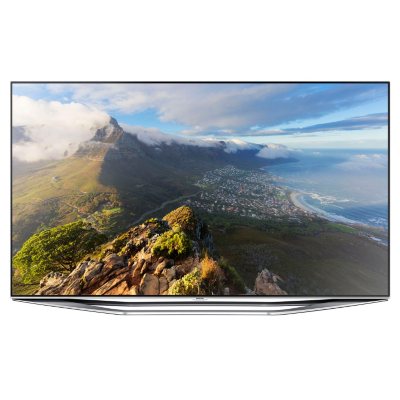 And then there's this! The super sweet 65″ Samsung LED 1080p 3D Smart HDTV that we'll be watching on! Ok, maybe it's still on my wish list. But… a girl can dream, right?
So, your turn! Tell me your favorite party foods to feed those football fans!